Moline High School
Class of 1965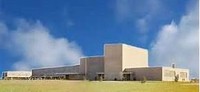 Scholarship background
Congratulations!

Smiles abound as Barry Curtis, Bob Groene, and Jon Chapman formalize our MHS 65 Scholarship agreement with the Moline Foundation and its Executive Director, Joy Boruff.

This scholarship is a meaningful piece of our class's legacy; its success is up to all of us, largely dependent on how much we can raise.
The Scholarship Group (Steve Acord, Louis Ainsworth, Cheryl Anderson LeHew, Debra Bjurstrom Carlson, Jon Chapman, Barry Curtis, Marie Flatley, Bob Groene, Jeff Johnson, and Marg Rosborough Duer) asks for and appreciates your support of our class legacy!
You can make a tax-deductible contribution now with PayPal or by check to:
MHS 65 Scholarship
c/o Moline Foundation
1601 River Drive Suite 210
Moline IL 61265-1494
* * * * *