Moline High School
Class of 1965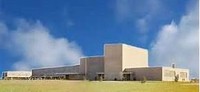 In Memory
Susan Clark (Fowler)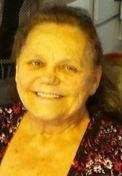 MONTPELIER, Iowa - Funeral services for Susan Lee Fowler, 70, of Montpelier, were held 11 at Cunnick-Collins Mortuary, Davenport. Burial followed at Davenport Memorial Park Cemetery, Davenport. Family greeted friends at the Mortuary.
Susan Lee Fowler was born October 4, 1947, in Davenport, the daughter of Keenan Lee Graves and Helen Ridnour. She graduated from Moline High School in 1965, where she fell in love with Steve Fowler. Sue and Steve were married March 4th 1967. They had two boys, Stephen and Michael Fowler. She worked as a machine operator for 16 years at Thatcher Plastic in Muscatine, Iowa. She was also a co-founder and owner/ operator of Steve's Meat Shop.
She loved her family, traveling the country in an RV, and making a great meal. After retiring, she has always advised SMS while playing a smaller role in the business and taking excellent care of her grandkids.
Survivors include: Spouse, Stephen Carl Fowler, Son, Michael (Patricia) Fowler, Grandsons, Stephen Fowler and Alexander Fowler, Chris Flick, Cathy(Jim) Graft, Keenan (Shelia) Graves, Carol (Carl) Fobian, Patti (Eric) DePorter, Ted (Jessie) Graves, and Debbie (Dennis) Driscoll, Mother-in-law, Laverne Fowler, Two Brother-in-laws, Stanley Fowler and Marvin (Donna)Fowler, Nieces and Nephews.