Moline High School
Class of 1965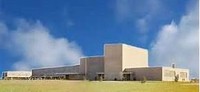 In Memory
Russ W. Courter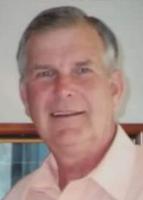 Russell W. Courter Sr., 71, of Sherrard, passed away Friday, March 8, 2019 at his residence.
No services will be held, cremation rites have been accorded per his wishes. Memorials in his memory may be made to St. Jude Children's Research Hospital or to Q.C. Paws.
Russell was born on April 21, 1947 in Moline, the son of Dale and Eleanor (Brust) Courter. He married Barbara Talik on April 23, 1966 at Sacred Heart, Moline. Russell was a truck driver for Roadway for 13 years, and was part of the International Brotherhood of Teamsters for 30 years. He was an avid hunter and loved being out in nature. Russell cherished the time he spent with his family and friends. He was a big St. Louis Cardinals fan and enjoyed coaching baseball when his sons were younger.
Russell is survived by his wife, Barb Courter, Sherrard; Russell W. (Rhonda) Courter Jr., Peoria, IL, and Todd (Dalila) Courter, Milan; and grandchildren, Brycie (Danny) Weiden, Britta Courter, Seth Courter, and Gabe Courter. He was preceded in death by his parents, and two brothers, Dale and Don Courter.
Russell's family would like to give a special thank you to the staff of Unity Point Hospice for all the care and compassion they gave Russell and family during this time.