Moline High School
Class of 1965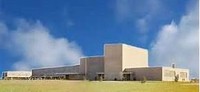 Welcome to the web site for the
Moline High School Class of 1965
Did you attend Black Hawk College?
Many of us in the MHS class of '65 continued our education at Black Hawk College. We're working with Ms. Maureen Dickinson, Executive Director of the QC Foundation at Black Hawk to put together a list of alumni from our era at "the Hawk." We're even hoping to form a gathering of BHC alumni!

Whether you graduated from Black Hawk, attended there and transferred, or just attended there after high school, we'd like to hear from you. If you're part of the Black Hawk crowd -- or if you know someone who attended Black Hawk between '65 and '67 (whether they're from Moline or not), please get in touch with us. Please include contact information and address it to brmetzler@gmail.com and/or loomis3600@gmail.com

Thanks in advance!

Bruce Metzler & Jan (Ferry) Loomis
* * * * *
Make new friends, but keep the old . . . !
Welcoming all guys and gals to the MHS '65 Tradition—a monthly lunch gathering for food and fellowship.

When: 11:30 a.m., the 1st Wednesday of every month. So plan to join us next on June 7th!
Where: The world famous Hafner's Wagon Wheel, 23rd Avenue & 28th Street, Moline
Why: Why not??? Come for cheer, to catch-up, re-connect, and hang-out……

Hope you can come—OFTEN! Everyone welcome -- locals and visitors alike!
* * * * *

Our Moline Summer 70th Birthday Party
Date: Saturday, September 23, 2017
Time:. Golf morning: Rock Island Arsenal
BYOB Cocktails: 3:00 pm
Dinner: 5:00 pm
Location: The Conservancy, Knoxville Road, Milan
Entertainment: Big River Brass Band
Fee: $20 per person
This will be a casual event and a time to visit, dance, and celebrate 70 years!! More details to follow up as we firm up our plans.
* * * * *
O

ur Gracious 2016 Scholarship Winner

Elizabeth Cunningham sent us this handwritten note of thanks. Cunningham plans to major in nursing and to attend Illinois State University, Normal, IL.
* * * * *