Moline High School
Class of 1965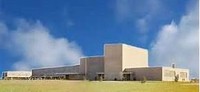 Welcome to the web site for the
Moline High School Class of 1965
Make new friends, but keep the old . . . !
Welcoming all guys and gals to the MHS '65 Tradition—a monthly lunch gathering for food and fellowship.

When: 11:30 a.m., the 1st Wednesday of every month. So plan to join us next on August 2nd!
Where: The world famous Hafner's Wagon Wheel, 23rd Avenue & 28th Street, Moline
Why: Why not??? Come for cheer, to catch-up, re-connect, and hang-out……

Hope you can come—OFTEN! Everyone welcome -- locals and visitors alike!
* * * * *

Our Moline Summer 70th Birthday Party
Date: Saturday, September 23, 2017 - for other questions contact Bob Groene at groene@qconline.com
Time: Golf morning: Rock Island Arsenal - contact John Katherman at johndar2@mchsi.com
BYOB Cocktails: 3:00 pm
Dinner: 5:00 pm
Location: The Conservancy, Knoxville Road, 3800 Flora Dr., Knoxville Road, Milan, IL 61264 (same place we've had Sunday brunch for past two reunions)
Entertainment: Big River Brass Band
Cost: $20 per person. Register here or at link in left column. Reservations must be in by September 1st.
Pre-party: Friday night pizza: 7:00 pm, Frank's in Silvis, IL 61282
This will be a casual event and a time to visit, dance, and celebrate 70 years! Please check back here for any new additions or changges.
* * * * *
Frank's Birthday Get Together
Let's all get together at 7:00PM Friday,September 22, 2017, at Frank's Pizza in Silvis! We had a nice turnout for the 50th Reunion, so let's have an even better one for our 70th Birthday ! I'm not much of a host, but I will have a "Happy Birthday Cake" to help celebrate our milestone. So if you would like to join Me and your friends, you're all invited ! Just let me know if you plan to attend so I know how many to plan for. You can send your name and number of those you'll be bringing to me at Harleypilot@gmail.com.
"Your Host With The Most"
Tim Wilder - Class of '65
* * * * *
O

ur Gracious 2016 Scholarship Winner

Elizabeth Cunningham sent us this handwritten note of thanks. Cunningham plans to major in nursing and to attend Illinois State University, Normal, IL.
* * * * *