Moline High School
Class of 1965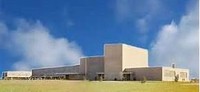 Welcome to the web site for the
Moline High School Class of 1965
Obituary for Jack Coder

Jack Coder, 87, of Hampton, Illinois, well known Moline High School counselor, died Monday, March 26, 2018, in UnityPoint Health – Trinity Rock Island.
Visitation is 4 to 7 p.m. Wednesday in the Horizon Room at Trimble Funeral Home at Trimble Pointe, 701 12th Street, Moline. Services are 1 p.m. Thursday at the funeral home with burial in Moline Memorial Park. Friends are invited to join the family at a funeral reception at CityView Celebrations at Trimble Pointe following the burial. Memorials may be made to the Hampton Historical Society.
Jack was born July 8, 1930, in Moline, to Harold William and Gertrude Marie (Duncan) Coder. He graduated from United Township High School, East Moline, where he was president of the Senior Class, and from Augustana College in 1952, where he was on the football team. He served in the US Army in Korea for two years, and married Beverly McNeal on December 26, 1954, in Hampton. He completed his master's degree at the University of Iowa and was employed by Moline School District #40 as a guidance counselor at Moline High School for 38 years, retiring in 1991. He was a charter member of the Hampton Historical Society, and a member of Blackhawk Retired Teachers Association. He had a voracious curiosity, and enjoyed history and genealogy.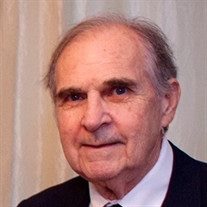 Jack is survived by his wife of 64 years, Beverly; three children, Christopher McNeal Coderand his wife Marcelle of Flagstaff, Arizona, Tad W. Coder of Hampton, and Ellie Coder and her husband Daniel Kosminsky of Rapids City, Illinois; seven grandchildren, Hannah Coder, Claire Coder, Katee Coder, Jack B. Coder, Merry Coder and her husband Dr. Kane Keller, Rebecca Kosminsky, and Christopher W. Kosminsky; a great-grandson, Maxwell Correa; a sister-in-law, Mary Jane Nelson of Hampton; and several nieces and nephews. He was preceded in death by siblings, Harold "Bill" Coder, Clifford Coder, and Bette Eggerichs.
* * * * * *
More daylight has arrived. Connect with us again!
Welcoming all guys and gals to the MHS '65 Tradition—a monthly lunch gathering for food and fellowship.

When: 11:30 a.m., the 1st Wednesday of every month. So plan to join us next on April 4th!
Where: The world famous Hafner's Wagon Wheel, 23rd Avenue & 28th Street, Moline
Why: Why not??? Come for cheer, to catch-up, re-connect, and hang-out……

Hope you can come—OFTEN! Everyone welcome -- locals and visitors alike!
* * * * *
Trade Scholarship Update
Our MHS class of '65 has established a scholarship through the Moline Foundation to award to deserving students seeking to further their education. Along with the college-bound, we particularly wanted to include students heading to technical schools.
However, we have learned that MHS no longer offers these classes and MHS students interested in the trades attend classes at UTHS. These kids were falling through the cracks of our scholarship, so we contacted a UTHS vocational counselor to help us reach them.
The members of the Class of '65 value, support and encourage students in the trades, manufacturing, engineering and technology. Many of our classmates have enjoyed successful careers in these fields. We want to support such students with our scholarship.
Please encourage MHS students to apply for scholarships through the Moline Foundation which can be found on-line.
--Marg Rosborough Duer
* * * * *
Meet Our Scholarship Winner for 2017
Jenna Martel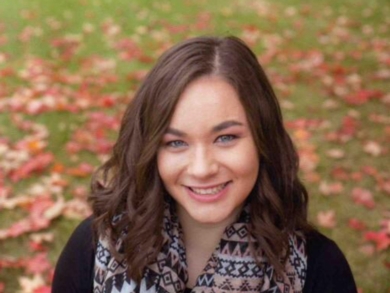 Jenna Martel is in her first year at Indiana State University, Terre Haute, Indiana, studying nursing. She is very active in the Backwater Gamblers Water Ski Club performing on the Rock River.
* * * * *