Moline High School
Class of 1965
Welcome to the web site for the
Moline High School Class of 1965
Welcome All Regulars and Drop-ins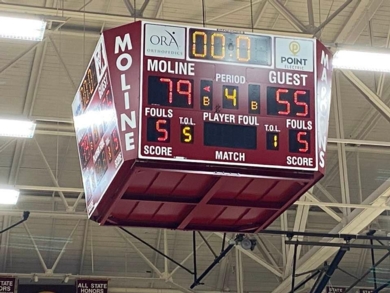 HAFNERS — A Moline institution where the food is excellent and the fellowship even better--especially at lunchtime when members of the MHS class of '65 gather. Come get to know your classmates a bit better. You can enjoy talking about lots of subjects as well as basketball in '65 or today. All are welcome--join in on Wednesday, December 6th, at 11:30ish this coming month and every first Wednesday of the month in the future. Mark your calendar now!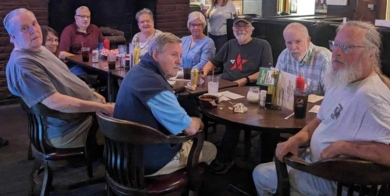 On October 4th 2023, we were joined by Curt Anderson, Tom Ahlstrand, Sally (guest from '64), Mitch Strach, Joyce Strach, Cindy Groene, Bob Groene, Barry Curtis, Jerry Miller, and Sally Weckel (photographer).
* * * * * *
What, When, and Where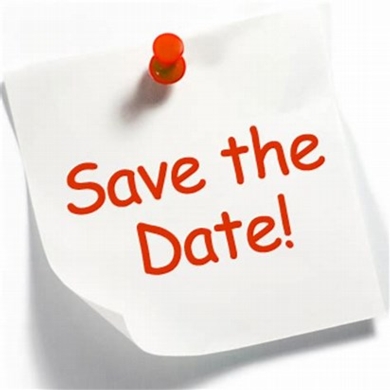 We have a date and place for our 60th reunion, so mark your calendar today for October 3-5, 2025, at Cityview.



* * * * * *
Re-dedication of 1965 Flood Fighting Plaque
Moline is honoring the hundreds of young people who tried to save the Quad Cities from the historic flood of 1965.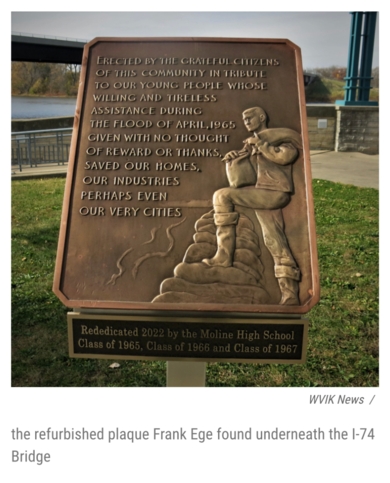 https://www.wvik.org/wvik-top-stories/2022-10-28/re-dedication-of-1965-flood-fighting-plaque
* * * * * *
Good memories
* * * * * *
Our Foreign Exchange Student -- Nazek Fahmy Habib
It's been far too long (50+ years) since we've heard much from our class exchange student, Nazek Fahmy, but Mary Parsons Caisley, her Moline host, recently met up with her in Alexandria, Egypt. It looks like a joyous reunion. And we've been given the okay to post these pictures of them now. Hopefully we can get a little more information later.

* * * * * *
More photos. . .
If you'd like to post photos, just let us know or just add to the albums already available under the section called Photos: Then and Now. Two more albums were added recently for the 30th and 35th reunions. Please feel free to include your photos in them. You never know when they might put a smile on someone's face.
* * * * * *