Moline High School
Class of 1965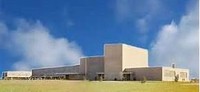 Scholarship News
Current News. . .
Scholarship Drive Continues
With a lot of help from a few we created a MHS 65 scholarship fund; with a lot of help from many, we funded one renewable scholarship.
Our dreams are bigger! We'd like to award at least two scholarships this year. We need your help. If each of us contributes $65, we will have enough.
Contributors are listed here. Please add your name to the list, or add your name again! New to the scholarship is the ability to honor a classmate (birthday, grandchild, retirement, good golf score . . .) or in memory of one of our own. What a wonderful tribute!
Please help us leave a lasting legacy to deserving students.
You can get the easy instructions for donating online or by check here.
* * * * *
Old News
MHS '65 Scholarship $$ Available to MHS '16 ers
Think back exactly 50+ years. What were you up to? Graduation from MHS was imminent...what was beyond? Just then the Mississippi River decided to rise up, show her muscle and many MHS students contributed to the effort to keep our town—especially the water treatment plant—safe and dry. Nonetheless, 50 years ago many MHS '65 ers were thinking-planning college.
Do you have a grandchild or know of someone who will be graduating from MHS in a few short months? Could he or she use a boost for their education? The MHS 65 Legacy Scholarship Committee voted to extend two $1,000 scholarships to 2016 graduates.
Interested students should visit molinefoundation.org or call Linda Daily (309) 764-4193 for complete information. Deadline for applications is March 30th.
The scholarship committee also agreed and set a fundraising goal of $65,000. Contributions can be mailed to: Moline Foundation, 1601 River Drive Suite 210 Moline IL 61265-1494, earmarked for MHS '65.
* * * * *