Moline High School
Class of 1965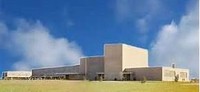 In Memory
Pat Anderson (Skowronski)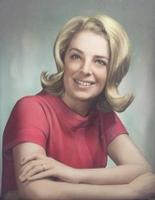 Patricia Joyce Skowronski, 71, of Story City died June 12, 2019 at Accura Health Care in Ames. Funeral services will be Saturday June 15 at 11:00 am at Grace United Methodist Church in Story City. Burial will follow in the Story City Cemetery. Visitation will be an hour prior to the service at the church.
Pat was born on July 8, 1947 in Moline, IL to Robert and Shirley (Thompson) Anderson. She married Ed Skowronski on July 27, 1968. They have lived in Story City since 1971. Pat enjoyed playing the violin, piano and the guitar, baking, crafting and playing the violin for Judge Story musicals.
She is survived by her husband, Ed of Story City; her daughter, Traci (Jon) Heimer of Ames and three grandchildren, Shelby, Zachary and Ashley.
Pat was preceded in death by her parents and her daughter, Tamara Skowronski.
https://www.adamssoderstrum.com/obituaries/obituary-listings?obId=4485472#/obituaryInfo