Moline High School
Class of 1965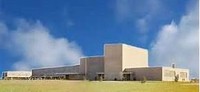 In Memory
Craig Morton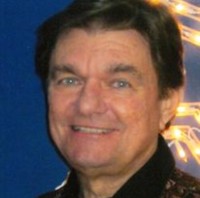 Craig Howard Morton, 68, of Moline, Illinois, passed away Thursday, May 14, 2015, at his residence, after a courageous 11 ½ year battle with Multiple Myeloma.

Services are 10:30 a.m. Monday at First Congregational Church, Moline, with The Reverend Craig Jan-McMahon officiating. Burial is in Rock Island National Cemetery, where Vietnam Veterans of America Chapter #299 will present military honors. Visitation is 2:00 to 5:00 p.m. Sunday at Trimble Funeral Home at Trimble Pointe, 701 12th Street, Moline. Memorials may be made to the Russell and Ann Gerdin American Cancer Society Hope Lodge, 750 Hawkins Drive, Iowa City, IA 52246, or the Multiple Myeloma Research Fund.

Craig was born May 5, 1947, in Chicago, Illinois, the son of Howard John and Laurel Ann (Klima) Morton. He married Shirley Anne LeBeau on July 24, 1971, in the Savanna Army Depot Chapel in Savanna, Illinois.

He started school in Tulsa, Oklahoma, and moved with his family to Moline when he was ten years old. He attended Moline schools until early in his senior year of high school, then moved to Iowa City, where he graduated from City High School in 1965. After graduating from the University of Iowa in 1970 with a B.A. in History, he was commissioned a Second Lieutenant in the U.S. Army Military Police Corps, serving as a criminologist. He served two years on active duty and one year of Active Reserve.

In 1972, Craig started civil service as a budget analyst in the Weapons Command on the Rock Island Arsenal. After a year, he was transferred to the Missile Command on Redstone Arsenal in Huntsville, Alabama, and in 1979 he transferred back to Rock Island. He retired in 2001 as the Budget Officer for the Engineering Support Directorate.

Craig's hobbies were golfing, reading, country western dancing, and traveling, especially to tropical locations. Craig and Shirley's usual highlight of the year always came early with their annual trip to Maui, Hawaii, in January. Craig was also an avid Iowa Hawkeye fan and had season football tickets for many years. He was a member of First Congregational Church, Moline, VVA Chapter #299, and the Mississippi Valley Country Dance Association.

Surviving are his wife, Shirley, of Moline; a daughter, Lotus Vortex of Richmond, Virginia; a son, Tyler Morton of Camarillo, California; his aunt, Beth Koeppen of Hutchinson, Minnesota; cousins, Tom (Sandy) Koeppen of Chanhassen, Minnesota, Kelly Boehmer of Wayzata, Minnesota, Rich (Dolly) Koeppen of Hutchinson, and Annie (Jerry) Portele of Issaquah, Washington; his mother-in-law, Luci LeBeau of Rock Island, a brother-in-law, Bill (Beverly) LeBeau of Syracuse, New York, and a sister-in-law, Michele (Doug) O'Reilly of Villa Park, Illinois. He was preceded in death by his parents and two brothers, Mark and Brent.

Craig's family would like to thank Dr. Stewart Garneau and his wonderful staff for their help over the years. Also, the family would like to thank all of his friends for their concerns, prayers, and words of encouragement.

Visit Craig's personal tribute page at www.TrimbleFuneralHomes.com to share stories, condolences, and pictures, and light a free candle in his memory.