Moline High School
Class of 1965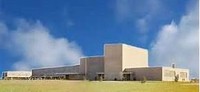 In Memory
Jennifer Robinson (Houdyshell)
Jennifer C. Robinson was born in Beloit, WI on May 3, 1947 to James and Helen Persons Robinson. She was the middle child, and from the bedtime stories I was told growing up, she was quite the tomboy and a Daddy's girl. You could find her climbing trees, hunting dew worms, and fishing with her dad. Jennifer came to live in Moline after her parents divorce in the 60's but still spent some of her summers visiting her dad and family in Wisconsin.
Jennifer met John R. Houdyshell on a blind date (with help from her friend Marsha) in Rock Island. She ended up marrying John, December 4, 1965 in Aledo, Illinois. Together Jennifer and John had four children, Brenda (1966), Karen (1968), John Jr (1970), and myself, Jessica (1985). They also had 9 grandchildren and 10 great-grandchildren.
She was known to her grandchildren as Grandma Cookies, always having the best cookies at the holidays. Jennifer was a homemaker, and spent time volunteering at her children's school functions and classrooms. She enjoyed being with her family, yard sales, going to local auctions, and collecting many items. She was most known for her Salt and Pepper Collection and had several pieces published in books. When John passed away in 2004, she ran Houdy's Knick Knack Shack in Viola, IL selling antiques and collectibles. Jennifer passed away July 22, 2015 ten days after being diagnosed with Lung Cancer at the age of 68.
I would like to thank the class of 1965 for this memorial page for my mother, Jennifer. She had fond memories of Moline High School, and kept her yearbook and the reunion booklets on her desk until her passing.
Jessica Houdyshell