Moline High School
Class of 1965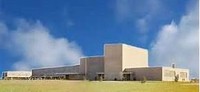 In Memory
Mike Wood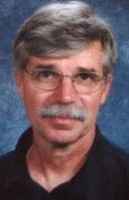 Michael "Mike" Wood, 67, of Davenport, passed away on Tuesday, June 24, 2014, at Jersey Ridge Place, Davenport.
Services in celebration of his life will be held at 11 a.m. Friday, June 27, at Weerts Funeral Home, Kimberly at Jersey Ridge Road, Davenport, with the Rev. Mike Janes of Christ United Methodist Church officiating. The family will greet friends from 4 to 7 p.m. Thursday at the funeral home. Burial will be at Davenport Memorial Park. Memorials may be made to the Association for Frontotemporal Degeneration.
Mike was born in 1947 in Moline to Frank and Pauline Wood. After his active duty with the U.S. Navy during Vietnam, he married Deborah Smith on Aug. 4, 1973, in Mexico, Mo.
Mike earned his master's degree in education and was a science teacher and coach for the Davenport School District, as well as a teacher at Scott Community College, totaling 36 years.mHe was a lifetime member of the NEA and enjoyed gardening, woodworking, photography, hunting and fishing.
Survivors include his wife, Deborah; sons, Michael (Brandy) Wood, Ballwin, Mo., and Patrick (Mellissa) Wood, Bettendorf; grandchildren, Paige, Paxton and Payton Wood, Ballwin, and Alex and Kami Wood, Bettendorf; his mother, Pauline Wood, Iowa City; and a sister, Sharen Hartz, Iowa City. Mike was preceded in death by his father, Frank, and a sister, Colleen. Online condolences may be expressed to the Wood family by visiting Mike's obituary at WeertsFH.com.