Moline High School
Class of 1965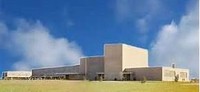 Welcome to the web site for the
Moline High School Class of 1965
Good food choices at the Sarasota birthday party!
You can now select which meal you'd like at our Sarasota party when you register. So in addition to being with good people in a splendid setting, you'll know what's being served. Also, there'll be a cash bar for your choice of drink, too. So register here and select your meal from these choices:
Georgia Pecan Crusted Chicken
Hoisin Glazed Salmon
Penne Pasta Primavera
If you have already registered, we'll be sending out an email so you can indicate your meal choice, too.
After a week or two when we have a more complete list of who has registered, you'll find a list of names here. So register today and plan to join some good 70-year old folks for a great time!
* * * * * *

Any thoughts of warm, sunny Florida yet?
Tired of dealing with early snow or preparing for arctic temperatures? Then come to Sarasota, Florida. You are invited to join your MHS classmates for a 70th birthday party/luncheon in beautiful Sarasota. Some details are below, but we need your registration - we need to know you're coming. We've invited members of the class of '64 and '66. If you're in touch with anyone in those classes, let them know we want to see them, too, but we need your registration by February 10 so we can order the meal you prefer.
Getting There by Plane and Car
Thanks to Herb Wilson's request, we've listed nearby airports. Tampa International is by far the largest, serving multiple airlines. But the smaller ones serve smaller and often less expensive airlines, including Allegiant from Moline. Since fares can fluctuate throughout the day, airfarewatchdog.com is a helpful tool that will email airfare alerts.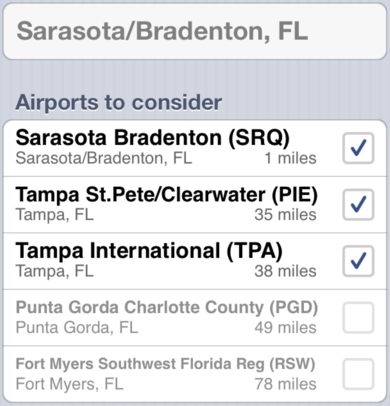 By car University Park Country Club is easy to find whether you are driving from the north or south on I-75. Take exit 213 and head west for about a mile. You'll see a big sign on the north side that says University Park CC. If you're using a GPS, the best address to use is 8301 The Park Boulevard, University Park, FL 34201. Tell the guard you are there for the Moline High School Luncheon/Party. Parking is free, too.
Plenty of Options for Staying There
Sarasota has it all -- Airbnb listings, motels, hotels, and seaside resorts. Your choice. There is a cluster of motels near exit 213, several more directly west along University Parkway, and several close to the Sarasota airport. Near the center of town are some very nice hotels such as The Ritz Carlton, The Hyatt Regency Sarasota,The Holiday Inn Sarasota-Lido Beach, and Longboat Key Inn and Resort.
While we recommend securing early reservations in such a lovely area, there is one option we have heard of for a last minute plan you might try; it's an app called Hotels Tonight. It is supposed to let you book up to a week out and get a good deal when hotels have unsold rooms.
Other Activities
Any informal gatherings that happen will be posted here if you get them to MarieFlatley@yahoo.com. Right now we just have one, but welcome learning of others.
Friday, February 24 -- Marina Jacks for the dinner hour and beyond.

Sunday, February 26 -- Crabby Bill's on Gulf Blvd, Indian Rocks Beach for happy hour on. Music drink and food specials. A great time is always had by all. 12:00 PM on.
* * * * * *
Let's Celebrate Our 70th Together!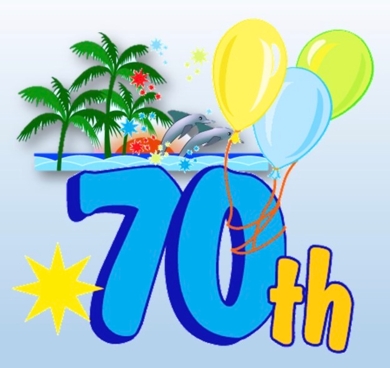 Date: February 24, 2017
Place: University Park Country Club, Lakeside Room, University Park, Florida
Time: 11:30 am - 3:00 pm
Cost: $27 each
Registration: Click here or follow the link in left column
Some ideas for what else to do around Sarasota: Much of the following comes from the Southwest Florida Guide to the Arts. If you have an iPhone or iPad, you can read the complete guide with an app called Gulfshore Life. Or you can find information online at http://www.gulfshorelife.com/Publications/Southwest-Floridas-Guide-to-the-Arts/.
In addition to waterfront activities, some of which you'll find listed here soon, here are some other places you might want to go.
* * * * * *
Make new friends, but keep the old . . . !
Welcoming all guys and gals to the MHS '65 Tradition—a monthly lunch gathering for food and fellowship.

When: 11:30 a.m., the 1st Wednesday of every month. So plan to join us next on January 4th!
Where: The world famous Hafner's Wagon Wheel, 23rd Avenue & 28th Street, Moline
Why: Why not??? Come for cheer, to catch-up, re-connect, and hang-out……

Hope you can come—OFTEN! Everyone welcome -- locals and visitors alike!
* * * * *
O

ur Gracious 2016 Scholarship Winner

Elizabeth Cunningham sent us this handwritten note of thanks. Cunningham plans to major in nursing and to attend Illinois State University, Normal, IL.
* * * * *