Moline High School
Class of 1965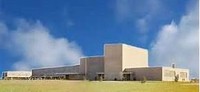 Welcome to the web site for the
Moline High School Class of 1965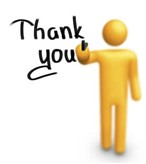 Dear Classmates:
I sincerely regret not being able to personally "bid farewell" to so many of you at the Sunday morning brunch. Around 11 that morning while attending the brunch we received a call from family in South Carolina informing us that the lower level (basement area) of our home in Columbia was incurring flooding. Naturally we had to head for home immediately. We did arrive home Monday evening - quite an ordeal getting there with flooded areas, roads, bridges and large amounts of highway just "gone". But we made it safely and are now dealing with cleanup and damages to our home and property.
BUT I just want to say again what a WONDERFUL 50th reunion! So much fun was had by everyone I believe in our long 3 day weekend of well
planned events. My appreciation and thank you to the entire 50th
reunion committee members for a JOB WELL DONE!! Let's continue to keep in touch via our wonderful Class of 1965 web site! Fondly, Linda Malmstrom Leitner (and David)
Be a Part of the MHS '65 Tradition!
Welcoming all guys and gals to the new MHS '65 Tradition—a monthly lunch gathering for food and fellowship.

When: 11:30 a.m., the 1st Wednesday of every month, the next meetup is on
Where: The world famous Hafner's Wagon Wheel, 23rd Avenue & 28th Street
Why: Why not??? Come to catch-up, re-connect, and hang-out……

Hope you can come—OFTEN! Everyone welcome -- locals and visitors alike!
* * * * *
Tax Efficient Giving*
Please consider giving to the MHS '65 Scholarship! We believe it's a worthy cause, benefitting deserving individuals while building a legacy for our MHS '65 Class.
We've partnered with the Moline Foundation, a tax-exempt 501 (c)(3) organization with a 60+ year history of bettering Moline and surrounding communities. If you join our legacy project, there are various techniques which can yield larger benefit to the Scholarship fund with less after-tax "cost" to you. Following are some of the more common of these techniques:
1) Write a check—it's a charitable deduction.
2) Donate appreciated securities held for more than one year, which results in a charitable deduction for the fair market value of the securities and avoids capital gains on their appreciation—a double tax benefit.
3) Name us as a beneficiary of your life insurance policy; receive a charitable tax deduction. (Your insurance provider or tax advisor can provide more detail.)
4) Give unneeded retirement assets such as from an IRA, 401 (k), 403 (b), or similar IRS qualified plan and avoid potential estate tax via an estate charitable deduction.
5) Include us in your will; leave a specific amount or a percentage of your estate and receive an estate tax charitable deduction.
Again, thanks for considering contributing to your MHS '65 Scholarship Legacy. Please consult your tax advisor for more alternatives and more detail to optimize the tax efficiency of your much appreciated support.
--Courtesy of several MHS '65 MBAs, CPAs, and JD
* Because each individual's situation is unique and because tax law can change, please consult your tax advisor to determine your most tax efficient course of action.
* * * * *
Meet our winner -- Brett Lohmann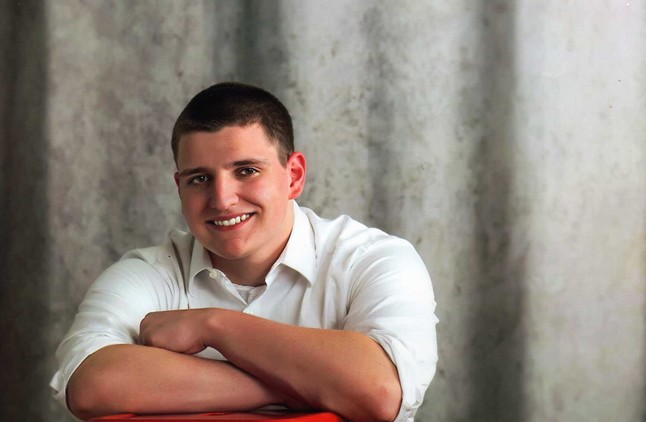 The first winner of MHS Class of 65 legacy project scholarship is Brett Lohmann. He will be attending the University of Wisconsin, Platteville, and is planning on a Mechanical Engineering major.
You can still be part of helping to continue his scholarship and helping a few more MHS grads by contributing to our class legacy project. You might even think about honoring the memory of a classmate with a special $65 donation.
* * * * *
"Big" News from the MHS 65 Tradition Group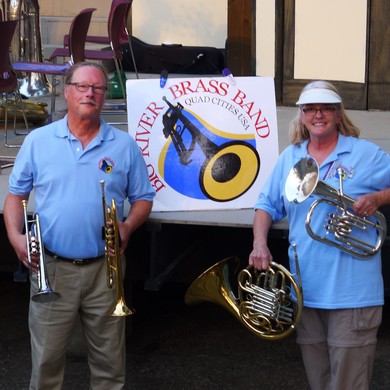 While the 1st Wednesday of the month MHS '65 gatherings for food, beverage & fellowship are not huge (yet!) when measured in numbers of folks attending--there are other bonuses. One, finding out that that our classmates have some really cool hobbies, skills and interests. One example would be Jerry Miller, who's not only a Deere retiree; but most impressive is that he's soooooo into playing music with brass horns (and yes, he did that while at MHS) that he's part of several musical groups in and around the Quad Cities.
But he didn't stop there—in 2005 he formed the Big River Brass Band that now has 40-some highly skilled musicians doing something they all love—making music. Over conversation, Jerry offered that "his" band would be willing to play a mini concert for all of us Maroon faithful sometime over our 50th reunion weekend—woo-hoo.
It's now set, the Big River Brass Band will entertain us early
on Saturday evening
for an outdoors courtyard mini concert near the Stoney Creek Inn. Jerry has also invited any and all MHS classmates who may be interested in jamming with the band to give him a call at
(563) 210-3393
. Jerry's wife Phyllis, who's also a highly skilled musician, may answer the call.

* * * * *
Reunion Golf Outing Options
We have two options now for golf.
Friday, we have several tee-times at TPC Deere Run starting at 9:30.It is a little pricey, probably around $80.
Saturday, we have several tee-times at The Arsenal also at 9:30. The price there is $32.
* * * * *
MHS '65 Scholarship $$ Available to MHS '15 ers
Think back exactly 50 years. What were you up to? Graduation from MHS was imminent...what was beyond? Just then the Mississippi River decided to rise up, show her muscle and many MHS students contributed to the effort to keep our town—especially the water treatment plant—safe and dry. Nonetheless, 50 years ago many MHS '65 ers were thinking-planning college.
Do you have a grandchild or know of someone who will be graduating from MHS in a few short months? Could he or she use a boost for their education? The MHS 65 Legacy Scholarship Committee voted to extend one $1,000 scholarship to a 2015 graduate.
Interested students should visit molinefoundation.org or call Linda Daily (309) 764-4193 for complete information. Deadline for applications is March 15th.
The scholarship committee also agreed and set a fundraising goal of $65,000 to be reached by the end of 2015. Contributions can be mailed to: Moline Foundation, 817-11th Ave., Moline, IL 61265, earmarked for MHS '65.
* * * * *
Congratulations!

Smiles abound as Barry Curtis, Bob Groene, and Jon Chapman formalize our MHS 65 Scholarship agreement with the Moline Foundation and its Executive Director, Joy Boruff.

This scholarship is a meaningful piece of our class's legacy; its success is up to all of us, largely dependent on how much we can raise.
The Scholarship Group (Steve Acord, Louis Ainsworth, Cheryl Anderson LeHew, Jon Chapman, Barry Curtis, Marie Flatley, Bob Groene, Jeff Johnson, and Marg Rosborough Duer) asks for and appreciates your support of our class legacy!
You can make a tax-deductible contribution now with PayPal or by check to:
MHS 65 Scholarship
c/o Moline Foundation
817- 11 Avenue
Moline, 61265
* * * * *