Moline High School
Class of 1965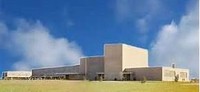 Welcome to the web site for the
Moline High School Class of 1965

The 50th reunion will be at the Moline Viking Club on October 2 & 3, 2015.
Please check your profile to be sure we have your correct mailing and email addresses AND check back here for the details.
* * * * *
Hi Classmates,
We received a request from a fellow named Larry Venenga. He served in Vietnam with Dennis Brown, and is wondering if anyone knows the whereabouts of Linda, Dennis' wife. If you have any information, please email Larry at lvenenga@aol.com. He would greatly appreciate it.
Thanks,
Cheryl Anderson Lehew
January 13th, 2014
Dear Class of 65,
Hope we meet again in 2015 at our FIFTIETH!! Gadzooks! Maybe you guys know I've written a book called "Under A Tie-Dye Sky". My book starts in Moline and therefore includes bits about Jefferson Grade School, and on to the MHS class of 65, a unique class without any doubt whatsoever. Then continues through the life-changing 1960s.
The book is about love and forgiveness, The Beatles, other music made by the bands that spoke for us, roller coasters, a certain horse and stories that could make you laugh hard and cry, too. Its intent is to offer hope and relief; a sense of camaraderie. I believe our particular time of life helped define us. You may find it is a wild maverick of a ride. It's available on Amazon.com as an Ebook and a paperback.
I have a website that contains a weekly blog. I talk about Moline friends, tell stories, describe living the Montana life and will be updating you on my next book due out in 2014. Go to www.suzeebranch.com if you're interested.
love,
Suzee Carson Branch