Moline High School
Class of 1965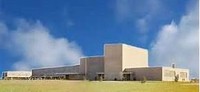 Welcome to the web site for the
Moline High School Class of 1965
Make new friends, but keep the old . . . !
Welcoming all guys and gals to the MHS '65 Tradition—a monthly lunch gathering for food and fellowship.

When: 11:30 a.m., the 1st Wednesday of every month. So plan to join us next on July 6!
Where: The world famous Hafner's Wagon Wheel, 23rd Avenue & 28th Street, Moline
Why: Why not??? Come for cheer, to catch-up, re-connect, and hang-out……

Hope you can come—OFTEN! Everyone welcome -- locals and visitors alike!
* * * * *
Visit Dixie at Heartland
Dixie Ralston Wilson had a stroke last fall and fell and broke her hip in May. Following surgery to put in a pin she is now at Heartland Care Center - rm 155 - in Moline. It's possible she had another stroke following the surgery. Her family was hoping some local classmates might be able to visit her or send get well wishes.
* * * * *