Moline High School
Class of 1965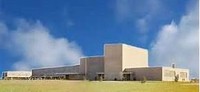 Welcome to the web site for the
Moline High School Class of 1965
OK EVERYONE!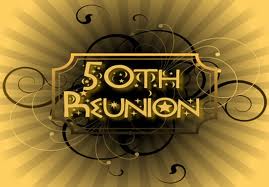 We are nearly ready for the Big 50th, the golden reunion weekend.
Mark your calendar for October 2-4, 2015.
The registration form is here now. Check the Information menu item on the left for full details, then complete the registration and booklet forms by September 10, 2015.
You might also enjoy this video, reminding you of what it means to be a Moliner.
Please check your profile to be sure we have your correct mailing and email addresses AND check back here for the details.
* * * * *
Look who has already signed up for our 50th Reunion
(July 15, 2015)
Louis Ainsworth
Cheryl Anderson (Lehew)
Curtis Anderson
Kenneth T Anderson
Judy Bledsoe (Cagle)
Carol Brown (VanNatta)
Vikki Carss (Odell)
Jon Chapman
Cheryl Cooper
Barron Curtis
Jay Delmar
Nicholas Eastland
Don Erickson
Marie Flatley
David Fogel
Pat Forber
Judith Fry (Dinneweth)
Steve Gatz
William Gipson
Rusty Hanneman
Linda Harkey (Kunert)
Sue Harper (Armour)
Anne Harris (Davis)
Vivian Johnson (Maday)
John Katherman
Pat Lindquist (Kirkland)
Rod Lindstrom
Joyce McMinn (Strach)
Pierce Myers
Marg Rosborough (Duer)
Sarah Rosborough (Bancroft)
Steve Steelandt
Linda Swanson (Nygaard)
Jenifer Tippel (Coleman)
Butch Trevor
Carol Weissmann (Mauck)
Marji Wenos (Watkins)
Timothy A. Wilder
Kenneth L Wiley
Steve Winne
* * * * *
Meet our winner -- Brett Lohmann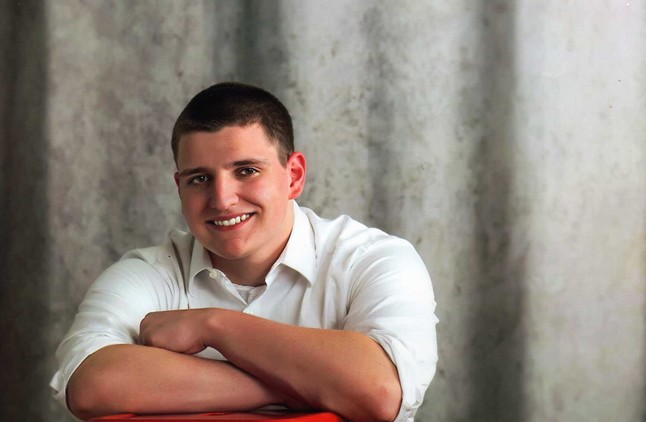 The first winner of MHS Class of 65 legacy project scholarship is Brett Lohmann. He will be attending the University of Wisconsin, Platteville, and is planning on a Mechanical Engineering major.
You can still be part of helping to continue his scholarship and helping a few more MHS grads by contributing to our class legacy project. You might even think about honoring the memory of a classmate with a special $65 donation.
* * * * *
"Big" News from the MHS 65 Tradition Group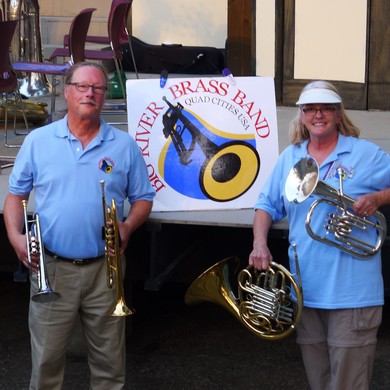 While the 1st Wednesday of the month MHS '65 gatherings for food, beverage & fellowship are not huge (yet!) when measured in numbers of folks attending--there are other bonuses. One, finding out that that our classmates have some really cool hobbies, skills and interests. One example would be Jerry Miller, who's not only a Deere retiree; but most impressive is that he's soooooo into playing music with brass horns (and yes, he did that while at MHS) that he's part of several musical groups in and around the Quad Cities.
But he didn't stop there—in 2005 he formed the Big River Brass Band that now has 40-some highly skilled musicians doing something they all love—making music. Over conversation, Jerry offered that "his" band would be willing to play a mini concert for all of us Maroon faithful sometime over our 50th reunion weekend—woo-hoo.
It's now set, the Big River Brass Band will entertain us early
on Saturday evening
for an outdoors courtyard mini concert near the Stoney Creek Inn. Jerry has also invited any and all MHS classmates who may be interested in jamming with the band to give him a call at
(563) 210-3393
. Jerry's wife Phyllis, who's also a highly skilled musician, may answer the call.

* * * * *
Be a Part of the MHS '65 Tradition!
Welcoming all guys and gals to the new MHS '65 Tradition—a monthly lunch get-together!

When: 11:30 a.m., the 1st Wednesday of every month, next meetup on August 5, 2015
Where: The world famous Hafner's Wagon Wheel, 23rd Avenue & 28th Street
Why: Why not??? Come to catch-up, re-connect, and hang-out……

Hope you can come—OFTEN! Everyone welcome -- locals and visitors alike!
* * * * *
New Tradition Location Change
The MHS'65 New Tradition meeting place needs to change locations for at least the upcoming week, May 6. We will still meet for fun, food and fellowship at 9:00 AM the first Wed. of each month, but due to restaurant on-going modifications and reduced seating at the HyVee near Moline High School, the location next week will shift to: Quad Cities USA Family Restaurant, 4910-22 Avenue, Moline—across 23rd Avenue from K-mart.
The good news is that QC Family Restaurant offers a "10% discount to seniors" which at least a couple of us are!!!
* * * * *
Reunion Golf Outing Options
We have two options now for golf.
Friday, we have several tee-times at TPC Deere Run starting at 9:30.It is a little pricey, probably around $80.
Saturday, we have several tee-times at The Arsenal also at 9:30. The price there is $32.
* * * * *
MHS '65 Scholarship $$ Available to MHS '15 ers
Think back exactly 50 years. What were you up to? Graduation from MHS was imminent...what was beyond? Just then the Mississippi River decided to rise up, show her muscle and many MHS students contributed to the effort to keep our town—especially the water treatment plant—safe and dry. Nonetheless, 50 years ago many MHS '65 ers were thinking-planning college.
Do you have a grandchild or know of someone who will be graduating from MHS in a few short months? Could he or she use a boost for their education? The MHS 65 Legacy Scholarship Committee voted to extend one $1,000 scholarship to a 2015 graduate.
Interested students should visit molinefoundation.org or call Linda Daily (309) 764-4193 for complete information. Deadline for applications is March 15th.
The scholarship committee also agreed and set a fundraising goal of $65,000 to be reached by the end of 2015. Contributions can be mailed to: Moline Foundation, 817-11th Ave., Moline, IL 61265, earmarked for MHS '65.
* * * * *
Congratulations!

Smiles abound as Barry Curtis, Bob Groene, and Jon Chapman formalize our MHS 65 Scholarship agreement with the Moline Foundation and its Executive Director, Joy Boruff.

This scholarship is a meaningful piece of our class's legacy; its success is up to all of us, largely dependent on how much we can raise.
The Scholarship Group (Steve Acord, Louis Ainsworth, Cheryl Anderson LeHew, Jon Chapman, Barry Curtis, Marie Flatley, Bob Groene, Jeff Johnson, and Marg Rosborough Duer) asks for and appreciates your support of our class legacy!
You can make a tax-deductible contribution now with PayPal or by check to:
MHS 65 Scholarship
c/o Moline Foundation
817- 11 Avenue
Moline, 61265
* * * * *