Moline High School
Class of 1965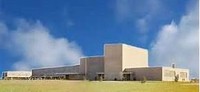 Welcome to the web site for the
Moline High School Class of 1965
Worthy GoFundMe Campaign
When I saw this GoFundMe campaign for our classmate Nick Eastland's niece, I thought some of us might like to know about it and to help by donating and spreading the word. Nick verifies that she's really been through the ringer.
--Marie Flatley
* * * * *
New Feature

-- Tips and Tidbits

Sometimes it's interesting and helpful to share bits of information, so I am soliciting your tips and tidbits for a new feature posting here. Below are a couple to start off with, but let's make this fun, uplifting, and meaningful.

Send your thoughts, photos, and/or links to me at marieflatley@yahoo.com, and check back here regularly to see what's new.
"My first ever sunflower! VanGogh would approve, I'm sure!"

--Cheryl Anderson Lehew

"Putting 10 pounds of stuff into a 5 pound bag!"

I'd offer this thought as you decide what to sell, donate or otherwise get rid of when downsizing:

Ask yourself, "Do I own this stuff, or does it own me?"

--Jon Chapman

A special treat

OMG!!! I discovered coffee peanut m&ms!!!! To die for!!!!

-Kathleen Wilcox Kapetanakis MHS '66

MHS classmates may remember John Getz from the class of 64 (or was it 63???).

He is on the Netflex series of Grace & Frankie, episode 23 entitled "The Loophole"....still recognizable and looking good!

--Jilane Swieringa Savignano

Nice cover picture of Jerri Williamson with a wonderful story of her therapy dog, Harley.

Harley will be 11 years old on June 5th. All I do is hold his leash. This little guy is so awesome. He is such a serious dog and when he is working he always knows just what that patient needs. People say to me, how does he know? He has a big heart and holds so very still and each patient he meets he gives them exactly what they need. I'm so very lucky to call this little schnauzer my boy! When he has a hard day you can see it in his demeanor when we leave the hospital. He gives so much of his energy to the patients who truly need it and also absorbs their energy knowing those who are in need of his schnauzer love.

--Jerri Williamson
* * * * *
Make new friends, but keep the old . . . !
Welcoming all guys and gals to the MHS '65 Tradition—a monthly lunch gathering for food and fellowship.

When: 11:30 a.m., the 1st Wednesday of every month. So plan to join us next on June 1!
Where: The world famous Hafner's Wagon Wheel, 23rd Avenue & 28th Street, Moline
Why: Why not??? Come for cheer, to catch-up, re-connect, and hang-out……

Hope you can come—OFTEN! Everyone welcome -- locals and visitors alike!
* * * * *