Moline High School
Class of 1965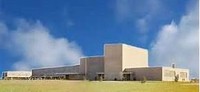 Welcome to the web site for the
Moline High School Class of 1965
Tax Planning
Year-End Tax Planning? If you're looking for 2014 charitable deductions, please consider our newly established MHS 65 Scholarship. We believe it's a worthy Legacy of us all - living and departed. Tax deductible donations can be made to: MHS 65 Scholarship c/o Moline Foundation 817 - 11 Ave Moline, 61265 Or call 309-764-4193. (Read more)
Thank you in advance! Steve Acord, Louis Ainsworth, Cheryl Anderson Lehew, Deb Bjurstrom Carlson, Jon Chapman, Barry Curtis, Marie Flatley, Bob Groene, Jeff Johnson, Marg Rosborough Duer * * * *

Update:
The 50th reunion will be celebrated at the Moline Viking Club on Friday night, October 2, 2015, and at Stoney Creek on Saturday night, October 3, 2015. A small room block is available there, too.
Please check your profile to be sure we have your correct mailing and email addresses AND check back here for the details.
* * * * *
Congratulations!
Smiles abound as Barry Curtis, Bob Groene, and Jon Chapman formalize our MHS 65 Scholarship agreement with the Moline Foundation and its Executive Director, Joy Boruff.

This scholarship is a meaningful piece of our class's legacy; its success is up to all of us, largely dependent on how much we can raise.
The Scholarship Group (Steve Acord, Louis Ainsworth, Cheryl Anderson LeHew, Jon Chapman, Barry Curtis, Marie Flatley, Bob Groene, Jeff Johnson, and Marg Rosborough Duer) asks for and appreciates your support of our class legacy!
You can make a tax-deductible contribution now with
PayPal
or by check to:
MHS 65 Scholarship
c/o Moline Foundation
817- 11 Avenue
Moline, 61265
* * * * * *
Our Legacy
MHS 65 Scholarship Program
A group of your classmates feels fortunate for the quality education we received at MHS! We believe it's appropriate to establish a tangible expression of our appreciation. Therefore, in memory of departed classmates and in celebration of achievements of the Moline High School Class of 1965, we, as our Legacy, establish a Scholarship program for MHS graduates who seek to better themselves and to contribute to society.
We feel so strongly about this program that we've all pledged to economically support our Legacy!
In the coming months, you'll hear more from us, including more "testimonials" on why we've chosen to participate, and, importantly, how you can support this worthy endeavor.
Testimonials
As we approach our 50th Class Reunion, it seems we're at a point in our lives that much of the "heavy lifting" is behind us. If we've been blessed with kids, they're mostly raised, although whatever their age, our needs to assist in some fashion still seem to arise-- perhaps by our choice? Many of us are retired, save for doing things we choose/ enjoy.
Along the way, our education and life experiences have taught us important lessons. Increasingly, I find myself asking, "How can I pass along what I feel I've learned, to my heirs and to others?" Further, I sincerely believe we received a solid educational foundation at MHS. We've individually and collectively built on that foundation to become capable, strong contributors to many facets of society.
If you're having similar thoughts, please consider joining us to fund this program, for the benefit of our MHS successors, from our Class of caring, contributing individuals!
--Jon Chapman
As we've learned and earned, it seems like now is the time to return. The solid foundation of a Moline education helped provide the knowledge, skills, and attitude we needed, so it seems right to support those, who like us once, are just starting to build on their Moline foundations."
--Marie Flatley
While far from what I'd call a "Bible thumper" I do read a devotion or two most days. A recent one (from the TV famous Duck Commander/Duck Dynasty Happy-Happy-Happy folks) referred to 1 Timothy 6:17-19.
"Command those who are rich in this present world not to be arrogant nor put their hope in wealth... Command them to do good, to be rich in good deeds, and to be generous and willing to share. In this way they will lay up treasure for themselves as a firm foundation for the coming age, so that they may take hold of the life that is truly life." (I might add that we each can insert our own definition of rich.)
The MHS '65 Scholarship Legacy program could be considered either a 'pay it forward' or a "pay it backward' endeavor. Either way, it's a somewhat unique opportunity to reach out to others realistically providing a boost to the life journey of a someone we've never met.
--Bob Groene
* * * * *
Hello Everyone,
The reunion committee is in the process of hunting for missing classmates. We have leads on most, but there are a few who have been long-time missing classmates. The trails have gone cold. If you have any contact with relatives or friends who might know how to contact them, please let me know. Or if you are in their areas and can look in a phone book, do. With last known locations, they are:
Donna Hoaglund Head
John Karl Kropp - Las Vegas, NV
Vergie May Larson
Palmer Louise McBride - Ross, CA
Jim A. McCarthy - Moline, IL
Douglas Glenn Olson - Mesa, AZ
James G. Wellman
There is also a longer list of missing in the menu at top-left. Any help is appreciated.
* * * * *