Moline High School
Class of 1965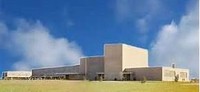 Welcome to the web site for the
Moline High School Class of 1965
Congratulations Suzee Carson Branch!
Your new children's book, The Polka-dotted Horse, is out! We can get details and order it at Amazon, but please tell us a bit about it.
"This story about a child and a flying horse grew out of that very special bond between mother and child, out of those very special moments when tales take shape. Our little ones, with shining and expectant faces, pull the stories into this world. The affinity between children and horses doesn't seem to have lost its appeal with the passing of time. Children offer ready spirits just waiting to believe in make-believe.
As I spun tales to my daughter and her friends, I jotted down notes, thinking that one day I'd tie them together. The separate chapters are singular stories that I've stitched into one big story.
My daughter, Pollyanna, has a daughter now, Bowie, who calls me Ma-mommy. My friends have children, some with their own children. This story is for all of them and every other child that this book finds. Importantly, it does not preclude grownups! Who doesn't still love Peter Pan or Alice sparring with the Cheshire Cat, or Winnie the Pooh, Piglet, and Christopher Robin exploring the Hundred Acre Wood? The Chronicles of Narnia entertain many an 'adult', whatever that is!"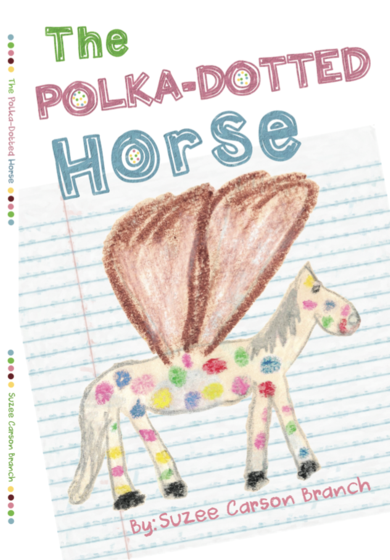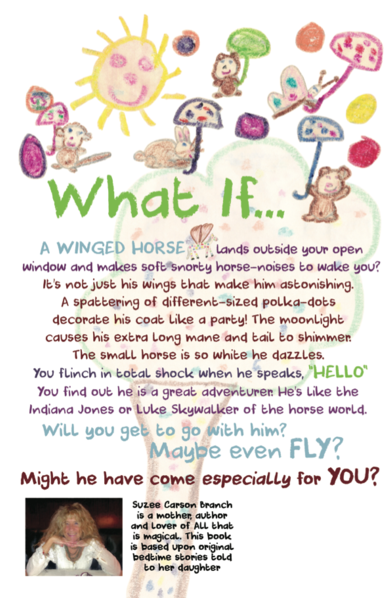 * * * * * *
Let's Celebrate Our 70th Together!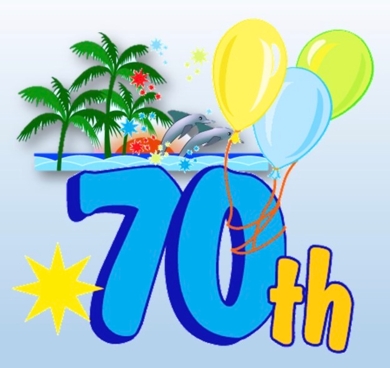 Date: February 24, 2017
Place: University Park Country Club, Lakeside Room, Sarasota, Florida
Time: 11:30 am - 3:00 pm
Cost: $27 each
Registration: Click here or follow the link in left column
Some ideas for what else to do around Sarasota: Much of the following comes from the Southwest Florida Guide to the Arts. If you have an iPhone or iPad, you can read the complete guide with an app called Gulfshore Life. Or you can find information online at http://www.gulfshorelife.com/Publications/Southwest-Floridas-Guide-to-the-Arts/.
In addition to waterfront activities, some of which you'll find listed here soon, here are some other places you might want to go.
* * * * * *
Make new friends, but keep the old . . . !
Welcoming all guys and gals to the MHS '65 Tradition—a monthly lunch gathering for food and fellowship.

When: 11:30 a.m., the 1st Wednesday of every month. So plan to join us next on December 7!
Where: The world famous Hafner's Wagon Wheel, 23rd Avenue & 28th Street, Moline
Why: Why not??? Come for cheer, to catch-up, re-connect, and hang-out……

Hope you can come—OFTEN! Everyone welcome -- locals and visitors alike!
* * * * *
O

ur Gracious 2016 Scholarship Winner

Elizabeth Cunningham sent us this handwritten note of thanks. Cunningham plans to major in nursing and to attend Illinois State University, Normal, IL.
* * * * *
Bounced Emails
We are trying to clear up the bounced email list on the class website before sending out an announcement. Right now the following email addresses are on the list. They might be correct or incorrect but for some reason the receiving server was busy or didn't recognize it.

In order for any new messages to reach these classmates, they'll have to first sign on to the class website. Please pass the word along to these folks to do that as soon as possible.
Madelyn Breshears (Cox)
Ellen Carlson (Katz)
Sue Heinz (LaCaeyse)
Trudy Kuhn (Jones)
James Matson
Ronald Pope
Vicki Salmon (Welch)
* * * * * *