Moline High School
Class of 1965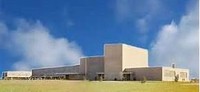 Welcome to the web site for the
Moline High School Class of 1965
OK EVERYONE!
We are nearly ready for the Big 50th, the golden reunion weekend.
Mark your calendar for October 2-4, 2015.
You'll find the event information and registration form is here now (any minute now). Check the menu on the left for full details.
Please check your profile to be sure we have your correct mailing and email addresses AND check back here for the details.
* * * * *
Joyce A. Schmidt, wife of Donald L. Schmidt, passed away March 13, 2015 at home in Jacksonville, IL.

There will be visitation on Friday, April 10 from noon until 7 p.m. with the family meeting friends from 4 until 7 at Williamson Funeral Home, 1405 Lincoln Ave, Jacksonville, IL., 62650. There will be a Rosary service at 3:30 p.m. on April 10.

On Saturday, April 11, visitation at Williamson will be from 9 a.m. until 10:30 a.m. until we leave for Our Saviour Church for the 11 a.m. Memorial Mass.

Kristi, Nikolaus and I are sorry for your loss as well.

Love and Thanks for all of your help and Prayers,
Don S.
* * * * *
Establish A New Tradition!
Be part of a new MHS '65 Tradition—a monthly breakfast get- together!

When: 9a.m., the 1st Wednesday of every month, beginning March 4th 2015.
Where: Moline Hy-Vee- a block east of MHS (4218 Ave. of the Cities)
Why: Why not??? Come to catch-up, reminisce, and hang-out……

Hope you can come—OFTEN! Everyone welcome -- locals and visitors alike!

* * * * *
MHS '65 Scholarship $$ Available to MHS '15 ers
Think back exactly 50 years. What were you up to? Graduation from MHS was imminent...what was beyond? Just then the Mississippi River decided to rise up, show her muscle and many MHS students contributed to the effort to keep our town—especially the water treatment plant—safe and dry. Nonetheless, 50 years ago many MHS '65 ers were thinking-planning college.
Do you have a grandchild or know of someone who will be graduating from MHS in a few short months? Could he or she use a boost for their education? The MHS 65 Legacy Scholarship Committee voted to extend one $1,000 scholarship to a 2015 graduate.
Interested students should visit molinefoundation.org or call Linda Daily (309) 764-4193 for complete information. Deadline for applications is March 15th.
The scholarship committee also agreed and set a fundraising goal of $65,000 to be reached by the end of 2015. Contributions can be mailed to: Moline Foundation, 817-11th Ave., Moline, IL 62165, earmarked for MHS '65.
* * * * *

Congratulations!
Smiles abound as Barry Curtis, Bob Groene, and Jon Chapman formalize our MHS 65 Scholarship agreement with the Moline Foundation and its Executive Director, Joy Boruff.

This scholarship is a meaningful piece of our class's legacy; its success is up to all of us, largely dependent on how much we can raise.
The Scholarship Group (Steve Acord, Louis Ainsworth, Cheryl Anderson LeHew, Jon Chapman, Barry Curtis, Marie Flatley, Bob Groene, Jeff Johnson, and Marg Rosborough Duer) asks for and appreciates your support of our class legacy!
You can make a tax-deductible contribution now with
PayPal
or by check to:
MHS 65 Scholarship
c/o Moline Foundation
817- 11 Avenue
Moline, 61265
* * * * * *