Moline High School
Class of 1965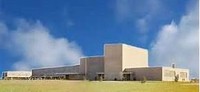 Welcome to the web site for the
Moline High School Class of 1965

Update:
The 50th reunion will be celebrated at the Moline Viking Club on Friday night, October 2, 2015, and at Stoney Creek on Saturday night, October 3, 2015. A small room block is available there, too.
Please check your profile to be sure we have your correct mailing and email addresses AND check back here for the details.
* * * * *
Hello Everyone,
The reunion committee is in the process of hunting for missing classmates. We have leads on most, but there are a few who have been long-time missing classmates. The trails have gone cold. If you have any contact with relatives or friends who might know how to contact them, please let me know. Or if you are in their areas and can look in a phone book, do. With last known locations, they are:
Donna Hoaglund Head
John Karl Kropp - Las Vegas, NV
Vergie May Larson
Palmer Louise McBride - Ross, CA
Jim A. McCarthy - Moline, IL
Douglas Glenn Olson - Mesa, AZ
James G. Wellman
There is also a longer list of missing in the menu at top-left. Any help is appreciated.