Moline High School
Class of 1965
In Memory
Dan Jeffery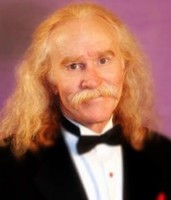 http://ezine.juggle.org/2014/07/26/obituary-barnaby-dan-jeffery/http://ezine.juggle.org/2014/07/26/obituary-barnaby-dan-jeffery/
Daniel Jeffery, 66, formerly of Moline, died peacefully at his home in Albuquerque, N.M., on July 24, 2014.
A private memorial service will take place at a later date.
Dan was born on Sept. 5, 1947, in Rock Island. He graduated from Moline High School in 1965, and served in the U.S. Army and in Vietnam. He attended Black Hawk College, Moline. He then graduated from the University of Illinois with a BA in English and from the University of New Mexico with a graduate degree in creative writing and English.
He married the love of his life, Linda Hess, on Dec. 28, 1970. Under the name, "Barnaby," he pursued his dream of becoming a professional juggler, comedian and musician. He entertained all over the U.S. and on many cruise lines around the world. He lived his dream.
Dan is survived by his wife, Linda; his dog, Lucky Boy; his mother, Diane "Pat" Jeffery, East Moline; siblings, Jim (Jan) Jeffery, Moline, Jody (Tom) Hines, Appleton, Wis., and Julie Bustard, Rock Island; as well as, eight nieces and nephews, three (soon-to-be five) great-nieces and -nephews; and mother and father-in-law, Joan and Hank Hess, Kennewick, Wash. He was preceded in death by his father, Elmus "Jeff" Jeffery.
Donations can be made in his honor to The Humane Society of the United States, 1-866-720-2676 (Kindred Spirits Program).
Home page has links to videos and lyrics, including one for Moline, IL.